We usually do our cooking classes at our home where we have several kitchens. We like to use our outdoor kitchen the most when the wheather allows us. Only in July and August since it is too hot, we cook indoors in our kitchen where we have airconditioning. It is a home kitchen with all the facilities you would have in a professional kitchen. We have nice kitchen fairy's that help us do the clean up, so that you can enjoy the serenity.
We visit other kitchens on our residential cookery courses, at villages or specialty restaurants.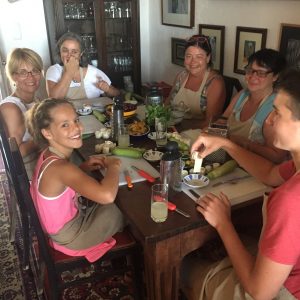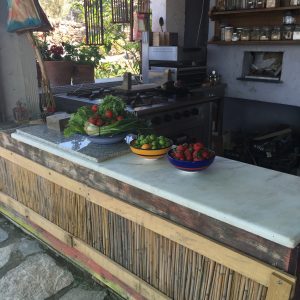 When requested we also do cooking demo's on different locations, in private homes or at the Karnas Vineyards.