Asli finds that Fodor's travel guide sums it up perfectly:
"Aegean cuisine is in many ways different from Turkish food elsewhere in the country. The shared Turkish and Greek culture of the region's past, the climate and soil suitable for growing a wide range of vegetables, and the prevalence of olive trees and olive-oil production have helped the region develop a much more varied and probably healthier way of eating than elsewhere in Turkey. Olive oil replaces butter and fish replaces meat on most menus. The class of dishes generally called zeytinyaglı (literally "with olive oil") mostly comes from this region; it means vegetables cooked in olive oil, mostly with tomatoes and onions, and served cold. Vegetarians will be in heaven."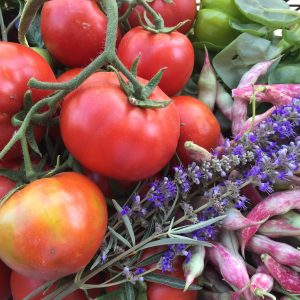 She says "This explains very well our cuisine in this part of our country. I would also add that we take particular care to use the many herbs and vegetables that  grow wild, such as the nettles, mallows, coltsfoot, chicory, mushrooms, wild asparagus, and from the seashore- wild samphire. We also add the flavours of the many citrus orchards around the Bodrum area to some of our dishes, adding a zest and balance to the olive oil. Most of the vegetables found in farmers markets are naturally organic, brought direct from the farmers and village men and women who rise so early to harvest before taking up their spot in the marketplace.