Every Tuesday to Friday at either Bodrum Cruise Port or Bodrum / Milas Airport.
Day 1 (Tuesday): Arrival
When you arrive in Bodrum, we will either meet you at the Airport or the Cruise Port and take you to our house in the country side. You will be our guest for the next 3 nights. Tonight, a welcome dinner will be awaiting, where you will be introduced to Southwestern Cuisine of Turkey. (D)
Day 2  (Wednesday) : Cookery Workshop Classical Turkish Cuisine & Farmers Market
After breakfast a small lecture about the local produce and cuisine will be given by our Chef, followed by a market trip to one of the local markets where you will be buying the ingredients for the afternoon's hands-on cooking session. Today you will start cooking meze mainly cooked with olive oil, fresh vegetables and fruits. Five different courses will be cooked and tasted today.
Bodrum is very well-known with its restaurants, bars and nightlife. Tonight we will be taking you out into central Bodrum, 30 minutes from our home. (B, L)
Day 3 (Thursday) :  Traditional Bread Making and Mantı ( Turkish Ravioli) Rolling Class
Today we start with a morning trip to take you to the countryside, about 15 minutes' drive, to learn to make local bread over a wood fire. With your own freshly cooked bread, breakfast will be served including homemade jam, family-harvested olives, free range chicken eggs and more. During the afternoon cooking session you will learn to make Turkish pasta- Manti served with yoghurt or Piruhi served with basil and pine nuts. You will also taste these at a late lunch. Later in the afternoon we will visit a local goat farm to taste their home made cheese and wine . (B, L, D)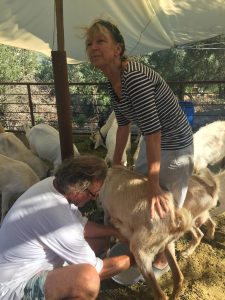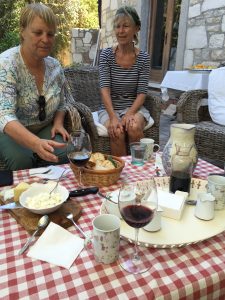 Day 4 (Friday) : Last Cooking Session and Market Visit of the week.
After breakfast at, you will be going to Bodrum's largest food market on a guided tour, aiming to return to our kitchen with our chosen produce for a full menu cooking class.
The meal will be served with our usual glass of chosen Turkish wine.
Our class and meal will be completed by 3pm.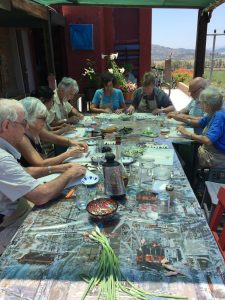 We can take you to the airport for your onward flights, or you are very welcome to extend your stay for a couple of days of quiet relaxation.
Or travel on- please check our Culinary Excursions page